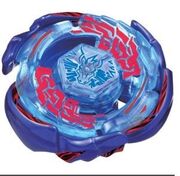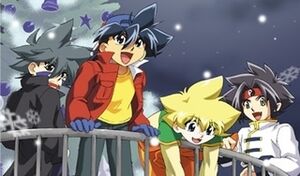 Welcome to the Beyblade Series Fanfiction Wiki
This is the fanon website of all season of the Beyblade Series, including the new one: Beyblade Metal Fusion and so on.
Every OC is welcome :) I hope you will have fun with the website as well as checking out other websites. But do not change information of other people's OC only yours.
Now that is done... HAVE FUN!!!:D
Rules
Hi there, I am MikoSheena and the founder of Beyblade Series Fanon, the co-founder is Kaf2cute.
Now some rules:
- Do not edit someone else page, only edit your own
- If you have troubles, or if something is wrong please contact the founder or co-founder
- If you misbehave you will get a warning, if you don't stop, your OC('s) will be deleted from the site, untill you apoligize to the person, if you after that still continue to misbehave we will have to ban you from the site.
- We do not judge someone's OC, please respect every OC on the site from someone
The old admin gave Kaf2cute full rights to this site. This is a fanon which means its for the oc whoever continues to change Stephanie, Rosie and Kai, speak to her. Whoever is Delency their is no such name in the beyblade series or manga. The (Delency) person will be block or this site will be shut down for good. Plus Kaf2cute is using her character Stephanie in an rp so stop changing the information when its not yours to begin with. Delency whoever is your own character dont touch others hard work just so Kai can be with yours.
Latest activity
Community content is available under
CC-BY-SA
unless otherwise noted.